Furthur @ Asbury Park NJ

Furthur – Phil Lesh & Bob Weir
12/13/2009 @ Convention Hall
Asbury Park, New Jersey
By Darryl Longo

____________________________________________________________________________
I'm back in Asbury Park, NJ to see Phil Lesh & Bob Weirs' latest venture Furthur at the town's 3500 seat Convention Hall. Performing with Ratdog members Jay Lane on percussion & Jeff Chimenti on keys, Joe Russo of the Benevento/Russo Duo on drums, and John Kadlecik a founding member of the Grateful Dead tribute band Dark Star Orchestra on lead guitar. John who played the Garcia role in DSO handed in his resignation to join Lesh & Weir in Furthur.
Asbury Park's Convention Hall is an aging box with lots of character. Dilapidated, in most places it would be in the wrecking balls sights. The announcement prior to the show that the fire marshal warns it was a non-smoking venue met with groans followed by letting us know that in case of emergency the exits around the perimeter would be clearly lit. I felt like I was taking off on a twin prop from a third world country.
With it being Phil's night to pick the setlist Furthur opened with "Box of Rain" a song Phil wrote while his father was dying. On a very wet evening the guys showed they were well rehearsed, ready, and ripening to the challenge of meeting some high expectations.
"I Need A Miracle" was lively, Bob's vocals sounded as good as I've heard him this decade. However, what goes on in the beginning of these shows's with Bob and his equip/sound? I've noticed his setup isn't always quite right or something keeps him fiddling about the first few songs of each show I've seen recently.
I was thrilled to hear the beginnings of Wang Dang Doodle, I figured they extend this Willie Dixon tune somewhere along the way. Maybe it was a sound problem or something but it seemed this song came to an abrupt end (did the sound quit?) with Phil trying to keep it all together leaning over playing a repetitive riff.
Which led into They Love Each Other, a favorite of mine, I had to close my eyes and listen – almost could hear Jerry's voice channeling through JK – but not quite, Jerry had a quality that need not be replicated , however John sounded great . I leaned over to my quality bud Marlin and said I felt a Sugaree coming on this evening.
The band then rocked a "Beat it on Down the Line", Bob' vocals sounded great – came back with a "Candyman", an inspired Estimated Prophet and my ringtone Cumberland Blues to close the set. These last two had all members kickin' it. It was fun to see Phil & Bob enjoying themselves the sound problems seem to have been worked out and we were primed for what would turn out to be one of the best sets of music to come.
SET ONE:
Box Of Rain,
I Need a Miracle,
Wang Dang Doodle,
They Love Each Other,
Beat It On Down The Line,
Candyman,
Estimated Prophet,
Cumberland Blues
"Half–time in giant country" – Steal your face t-shirts with NY Giant logos abound and this Eagle fan had the pleasure announcing that the E-A-G-L-E-S were winning. It was about a 50 min set break which gave all plenty of time to refuel for the second set.
Lost Sailor opened the second set, not a favorite tune of mine but on this evening I bought it (one of the best versions I've ever heard live) A well received Saint followed.
Phil powered thru Mason's Children laying down some amazing lead bass as he can do so well. As the beginning notes of Sugaree played the question was who will sing it? Bob took the spotlight and for me this was the only disappointment of the eve. We all want to see how John's contribution on guitar will develop, but also what he can bring vocally is equally important.
As soon as it ended I bolted for the restroom and made it back before the first verse of a monumental Terrapin. Jay Lane and Joe Russo drove the train out of the station with thunderous engines powering a 26min version that solidified this line-up for me. Help is on the Way, a funkified Slipknot, and a rollicking' Franklin's Tower closed the second set.
Phil had to bring out the band to take a perfunctory bow so he could then get the crowd to quiet down for the donor rap. The final song would be the last of this short east coast swing. A US Blues encore gave all a great feeling and anticipation for the winter tour.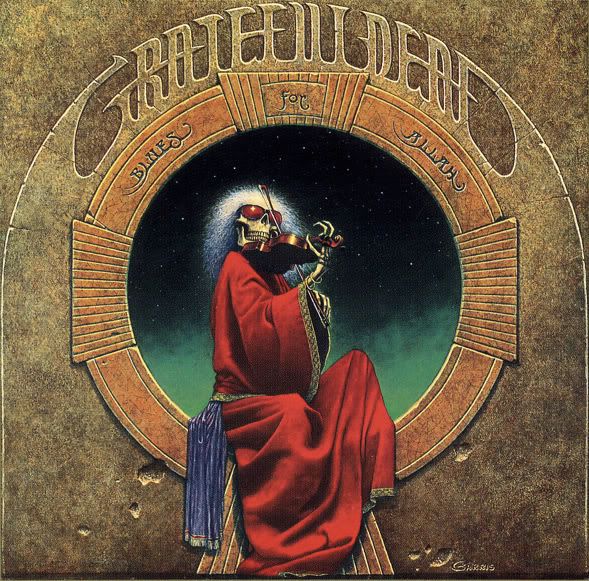 SET TWO:
Lost Sailor
Saint of Circumstance
Mason's Children
Sugaree
Terrapin Station
Help is on the Way
Slipknot
Franklins Tower
E: Donor Rap
U.S. Blues
Keeping in mind this was ONLY the 9th live performance for this lineup, it does seem as if something organic could grow here. Somewhere during this evenings performance Phil turned and gave Jeff a fist bump and he then called John over for the same. Let's hope there is more than comradely developing here. With the Rhythm section of Joe Russo and Jay Lane providing a different jumping off point for Phil (who is one of the most accomplished bass players in rock-n-roll, John Kadlecik easily up for the challenge of filling enormous shoes, Jeff Chimkent having all the tools to add 21century textures to an aging catalog, and Bob vocally sounding as good as ever, February could provide some special music. See you in AC!
Email the author:  Darryl Longo
Check out Phil Lesh & Friends www.phillesh.net
Check out the Official Furthur site – www.furthur.net